Stanley College aims to be a valued contributor to global economies and communities and thereby be recognised as an important educator in the knowledge economy. It seeks to create networks and partnerships with business and higher education providers to produce unique, niche courses that cannot be easily compared to more mainstream offerings from universities or other higher education institutions. In essence, we seek to offer students a quality higher education course, that is relevant to their work, and future careers.
Stanley College's Bachelor's degree program is very relevant to the industry. It is practical and engages with real businesses while building a broad portfolio of skills.
STANLEY COLLEGE BACHELOR DEGREE COURSES:
Bachelor of Business, Bachelor of Information and Communications Technology, Bachelor of Community Services
HIGHER EDUCATION COURSES
All higher education courses are accredited with TEQSA and meet the requirements for the relevant level of study on the Australian Qualifications Framework (AQF). The College is accredited by TEQSA to deliver the following higher education courses of study:
Bachelor of Business – 3 years full-time, CRICOS 0100538
Bachelor of Information and Communications Technology – 3 Years full-time, CRICOS 112413C
Bachelor of Community Services – 3 Years full-time, CRICOS 112414B
The Academic Board holds regular discussions on industry trends to determine whether new courses are required and courses will be added to this list as they are accredited by TEQSA.
Graduates may also be able to pursue a Master of Business Administration (MBA) degree or other postgraduate programs after completion of the Bachelor's degree.
STANLEY COLLEGE IS A MODERN AND INNOVATIVE HIGHER EDUCATION INSTITUTION OFFERING STUDENTS:
Clear and seamless pathways from VET diplomas into degree courses.
Stanley College is a FEE-HELP provider.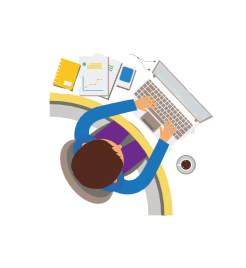 Teaching and learning are supported by an online database and a physical library at the West Perth Campus.
Modern facilities within a dedicated campus setting encourage each student to feel like part of the community.
A helpful team of Student Support Officers who are attentive to student needs, and are committed to resolving student issues and ensuring student satisfaction with their study experience.
Academic rigour coupled with practical business proficiency skills.  Students will master entrepreneurial skills and gain confidence in pursuing their chosen venture.
Interactions at Stanley College are customer-centric so that each and every student is treated like a VIP.
A commitment to assisting and supporting each student in a manner that will help you achieve your goals.
A range of FREE study support workshops such as academic writing and referencing, in addition to regular industry engagement workshops delivered by discipline experts.
Cross-disciplinary experiences between various areas of business enhance the diversity of thought.
Employment assistance for students via dedicated employment liaison officers who assist with finding part-time employment for current students.